Back to Articles
Put your best face forward; when choosing the perfect sunglasses for your face shape, it's all about complementing your unique angles, proportions and features. Not only can sunglasses transform an entire outfit or look, the shape of them can also determine how effective they are at protecting your eyes from the sun—making it even more important to choose just the right ones.
That being said, we're firm supporters of ditching style norms and wearing whatever the heck you desire - no matter what is prescribed by society.  Simply put; if you like a particular style or shape of eyewear, rock 'em and know that you look incredible.
If it's a question of identifying your exact face shape for eyewear style purposes—be it round, square, oval or heart-shaped, we've got you. Once you know the general shape of your mug, choosing the best frames is usually a matter of opposite attraction. For example, round face shapes are best suited to square and rectangular styles, whereas frames with rounded corners soften a square jawline. But then again, rules are meant to be broken.  Have fun with the fit and dare to branch out of your comfort zone when it comes to choosing your next pair of shades.
Blenders Eyewear offers a wide range of sunglasses styles—from glamorous and sophisticated to classic and sporty. Here, you can find our guide to the four main face shape categories, along with style suggestions for each straight from our Collections.
Sunglass Styles for Round Faces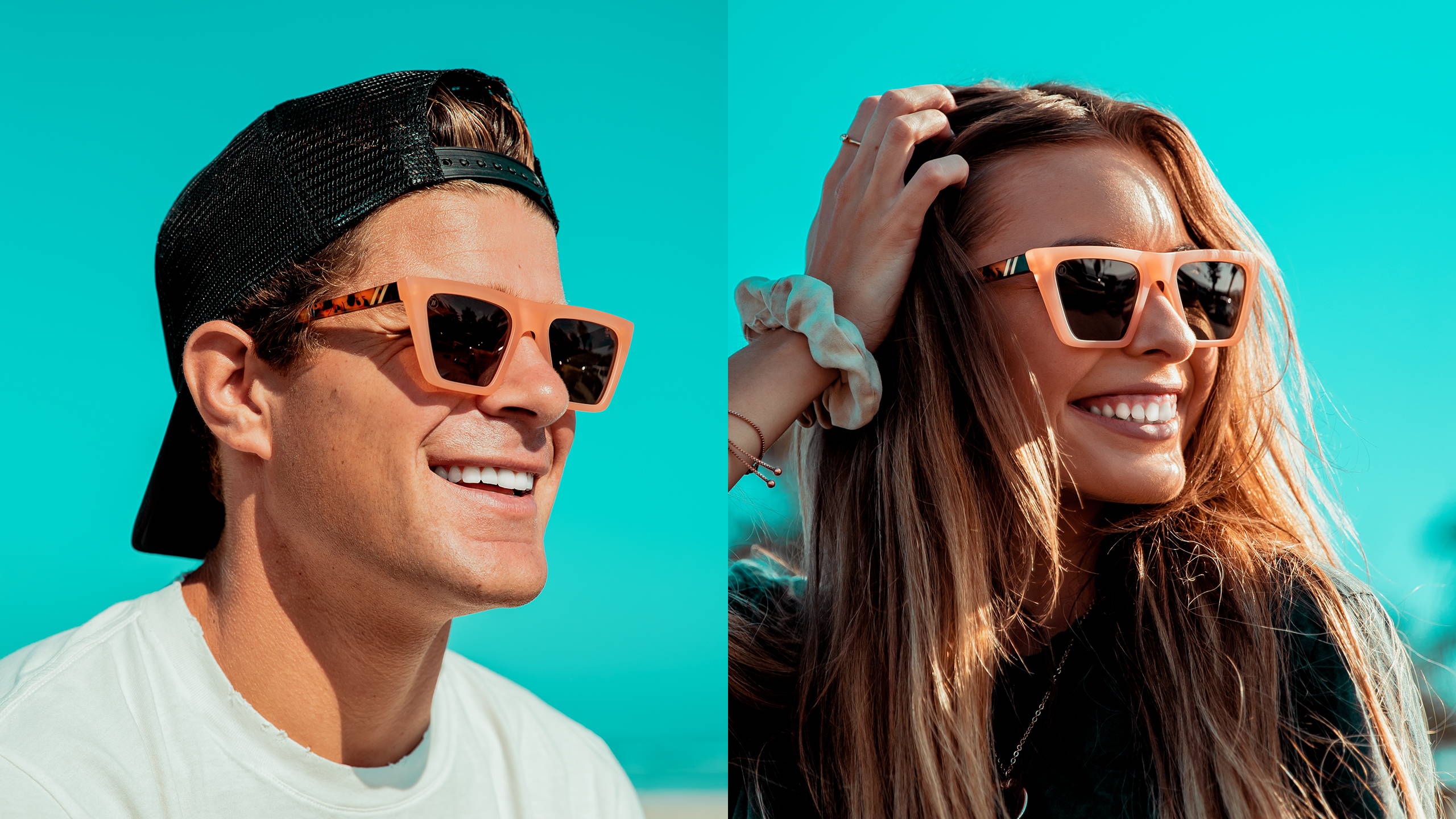 The width and length are about the same.  You might have a less pronounced jawline or chin.  Check out these sunglasses that are ideal for round faces - and don't forget to have fun with the fit!
Celebrity Examples: Mila Kunis, Olivia Munn & Queen Latifah; Elijah Wood, Seal and Nick Lachey.
Best Bets: Rectangular and shield frames. 
Blenders Eyewear Picks: 
Street Shiner
Slick Nick
Lion Heart
Tiger Beach
Love Shine
Sundance Tawny
Jet Line
Lakey Motion Smoke
Honey Breaker
Ghost Lady
Ice Crush
Saturn Cloud
Champagne Jane

Sunglass Styles for Square Faces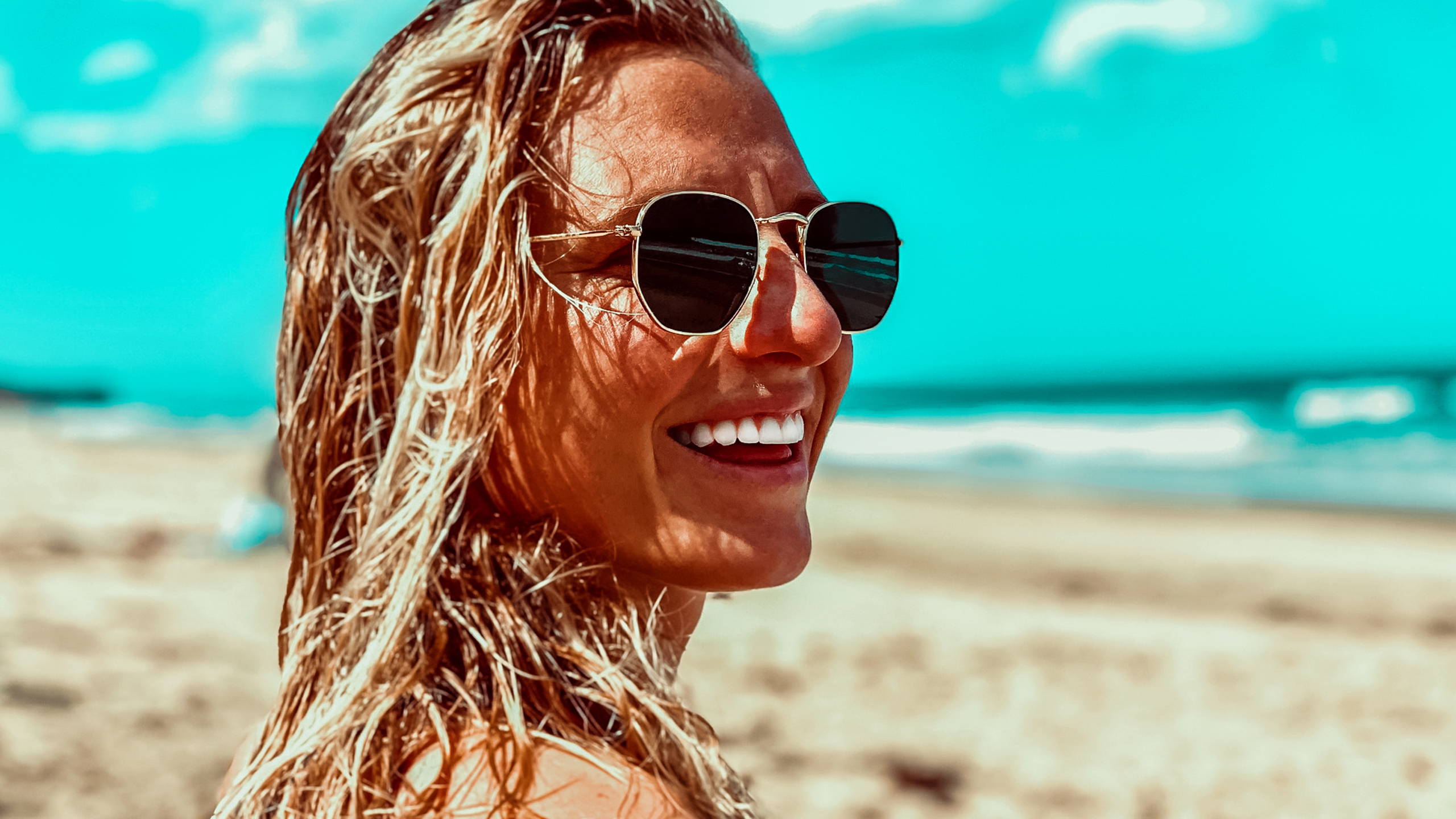 This variation features a strong jawline and broad forehead. Browse different pairs of sunglasses meant for more square faces, and remember that anything goes when it comes to personal style!
Celebrity Examples: Lady Gaga, Rihanna & Lucy Liu; David Beckham and Justin Timberlake. 
Best Bets: Round (or rounded) frames.
Blenders Eyewear Picks:
Moonshine Lily
Atlantis Rose
Moon Virginia
Diamond Mint
Red Starlet
Whiskey Shiner
Heart Rush
Rosemary Beach
Charmville
Morgan Melody


Sunglass Styles for Oval Faces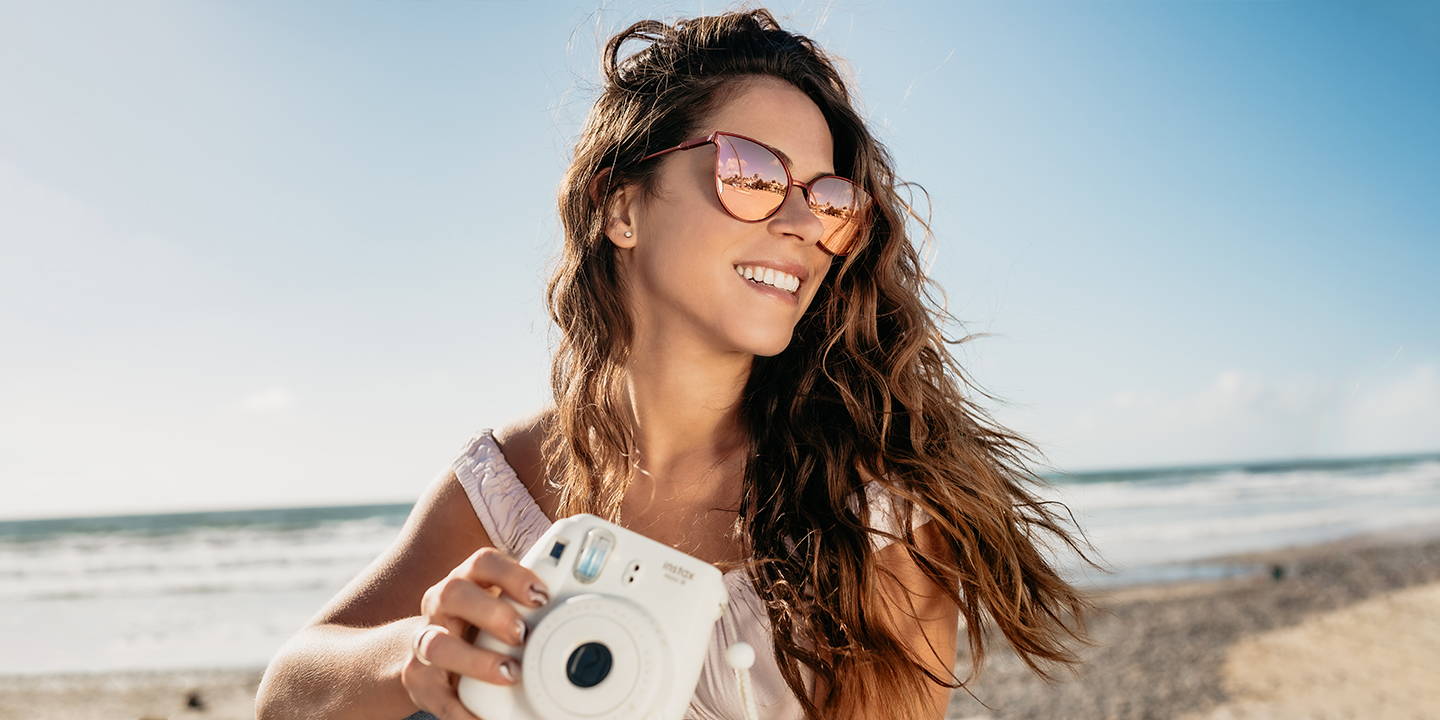 A long, lean silhouette in which the chin is narrower than the forehead.  If you're interested in complementing your long, fabulous face, check out these sunglasses designed for oval faces.
Celebrity Examples:Kristen Stewart, Emma Watson & Jessica Alba; Kanye West, Adam Levine and George Clooney.  
Best Bets: Anything goes, from cat-eye to small round styles. Small facial features mean avoiding large frames (which can overwhelm your face), however, as well as overly wide styles. 
Blenders Eyewear Picks:
Blueberry Shine
Kona Kai
Pepper Sweet
Polished Gal
Yankee Rose
Dixieland Grand
Nova Star


Sunglass Styles for Heart-Shaped Faces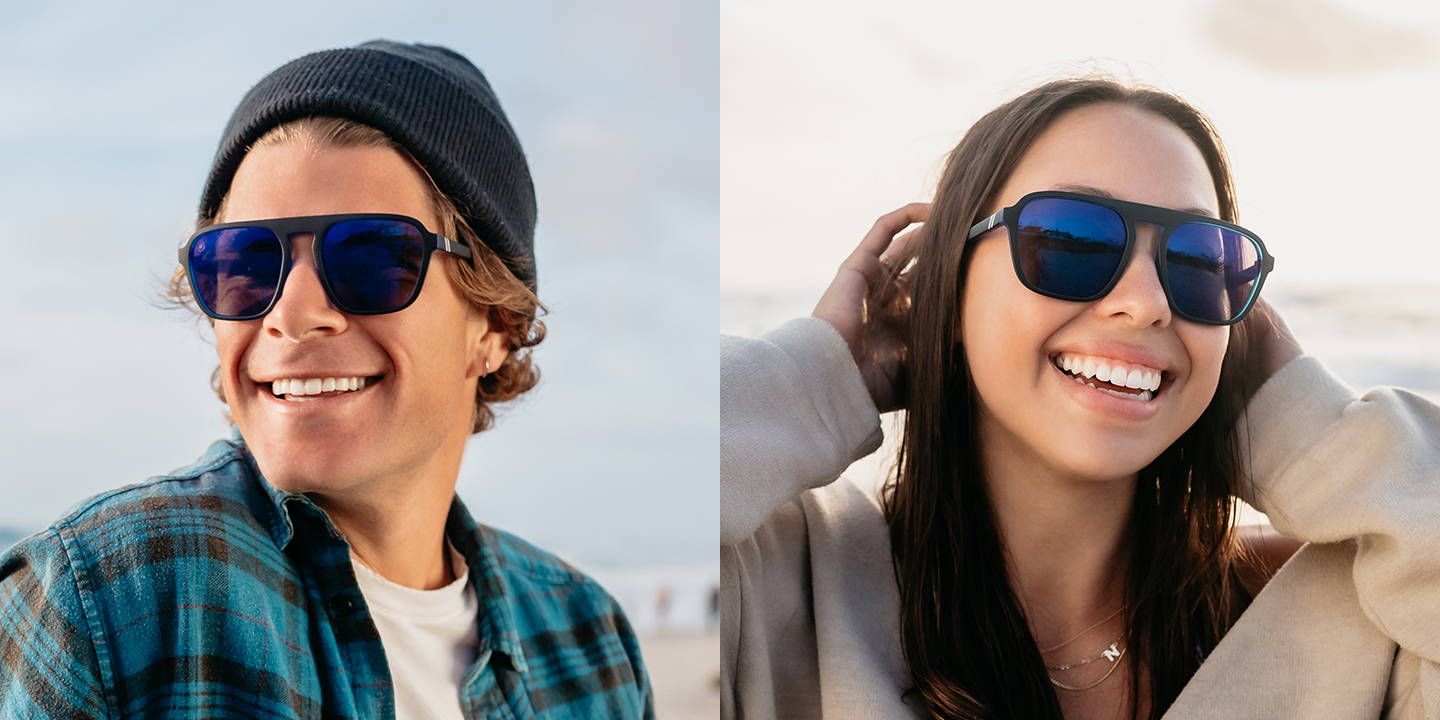 This version features a larger, wider forehead. The face becomes more angled toward the chin, finishing into a point. 
Celebrity Examples: Halle Berry, Jennifer Lopez & Reese Witherspoon; Barack Obama, Bradley Cooper and Ryan Gosling. 
Best Bet: Aviators. Heart-shaped faces are the only exception to the "opposites attract" rule, in that they require copying (and complementing) the silhouette rather than contrasting it. Since aviator frames are wider at the top and tapered at the bottom, they mirror the outline of a heart-shaped face. Proportion is also key; delicate features look best in smaller frames, while dramatic features work with larger frames. 
Blenders Eyewear Picks: 
Iron Lilly
Magic Roy
Sparkling Gem
Kiwi Dream
High Class Jes
Sedona Sunset
Air Wonderful

Sunglasses can really be appearance enhancing accessories. They draw attention to your face in all the right ways. Shop the best sunglasses for your face shape and make a jaw dropping fashion statement.
If you're looking for the perfect fit in terms of functionality, check out our Fit Guide - where you can find more info on the best types of eyewear for each activity or fit.